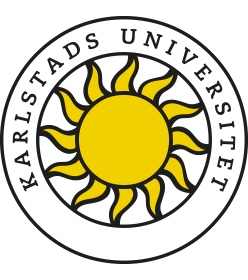 It is now almost three months that I left my home in Germany and started my new job as a postdoctoral research fellow in software engineering at the Department of Mathematics and Computer Science of Karlstad University in Karlstad, Sweden. So, it is high time I write a few words on my new life.
I have been greeted nicely by the people of the department, who very quickly integrated me into the working life there. This involves a lot of different types of joint fikas, research fikas, department fikas, morning fikas, afternoon fikas, and of course the highlight event of every week: Fredag's fika on Friday afternoon, a mandatory event where the complete department meets.
But apart from drinking coffee (which is free here, although you get what you pay for), I have also started working on several research initiatives, mostly cooperating with my closet colleagues (and sort of bosses) Sebastian Herold and Martin Blom. Apart from continuing my work on workflow engine benchmarking and portability, I am now moving into research on software architecture degradation and on the application of software engineering techniques for privacy-by-design.
Next to working life, also everyday life in Karlstad is very pleasant at moment, especially since it is summer and there has hardly been a real night in the past weeks. The city is tightly integrated into the nature, with woods and lake Vänern, the largest lake in the EU, in reach everywhere. Indeed, the city is so nicely integrated into the endless woods of the region of Värmland that, for most of the time, you do not see a city because of all the woods. The picture below really shows the view of the central city of Karlstad with, according to official information, around 60 000 inhabitants.
I'll be back to Germany for a few weeks in August to pick up more of my belongings, but I cannot say that I really miss living there so far. Sweden and Karlstad have been very embracing in almost all ways (getting set up always involves some hassle) and I am looking forward to a few years of high-quality research and enjoying life in Swedish nature!